Want to Own This Book? Check out the Store.
The Cover
The cover features one of my grandfather's early ventriloquist figures. I believe this one was named Alexander.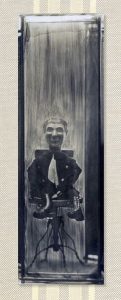 "Exercises to Free the Tongue,"
That's my grandfather in the background
Try the exercises as you read!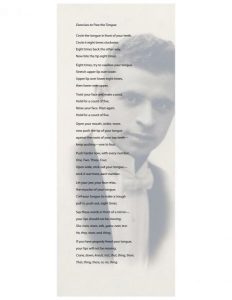 A Publicity Card
The whole family was in the act: My grandmother, grandfather, uncle, and father.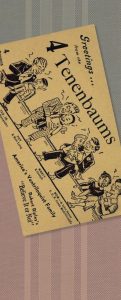 "Breathe from the Diaphragm"
My grandfather tried to teach me the art of ventriloquism when I was a girl. Sadly, it did not take. I did not yet understand the concept of practice. And besides that, I couldn't get beyond step one, since I couldn't find my diaphragm.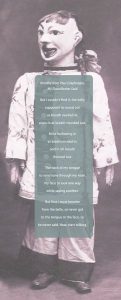 "Easy Oration"
This poem contains none of the consonants that make the ventriloquist's lips meet, so it's an easy speech for the dummy to make. Try it without moving your lips.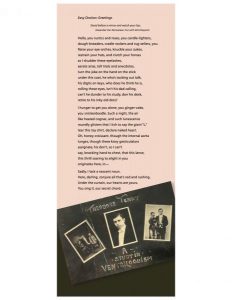 "Daylight, Moonlight, Israelite"
This page features my grandfather's datebook. He's keeping accounts and also, apparently, jotting notes for a skit.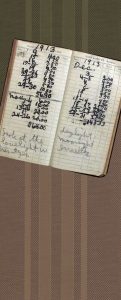 Thanks for looking at our book!
Want to buy it? Visit the store.